From our pharmaceutical-grade ISO 7 cleanroom laboratory, fully automated machinery fills, caps and labels with complete batch coding traceability throughout the entire supply chain, ensuring quality assurance across every single product.
With reliable high-performance production capabilities, our state-of-the-art machinery is able to meet volume and accuracy needs to a diverse range of briefs. Our contract packing and OEM manufacturing services allow our clients to create new liquid lines and full scale product ranges from scratch, extend existing collections by developing new products, and launch new premium quality products through a one-stop service.
To order TGO 110 compliant prescription nicotine products for pharmacies please click below
Our experienced in-house creative team can transform your ideas into a reality through creative direction, graphic design, printing and website development services. We work closely with our clients throughout the brand development process to design logos, packaging, websites and merchandise, delivering bespoke market-ready products.
Warehousing, 3PL and Distribution
Our multi-service logistics operation allows you to utilise our warehouse facilities to store your inventory, then take advantage of our strong delivery-partner relationships to ship your products locally and globally at the best possible rates.
We pick, pack and send your orders to distributers and retailers in the fastest,  most secure and cost-efficient way utilising all major courier providers with tracking updates provided throughout the delivery process. 
Get in touch with us today to find out how we can bring your vision to life.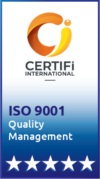 Please get in touch to discuss our services and get a quote today.